About Kid Chan Taken from BfM 89.9 Malaysia Radio Program - 'That Time of Night'
Contact Us : Email: Kidchan@gmail.com or Mobile: +60122159933
As a renowned entrepreneur, photographer and #1 bestselling author, Kid Chan's portfolio shines with a succession of famous clientele and honourable accolades. With his undeniable penchant for capturing the moment and his charming personality. As of now, Kid has photographed the weddings of Kavita Sidhu, Dato' Siti Nurhaliza, Elaine Daly and many more.
Aside from wedding, engagement and event photography, Kid also does a stunning job with portraiture, such as the ones he shot of notable high profile personalities like Jackie Chan, Cherie Blair, Tan Sri Dr. Francis Yeoh, Jimmy Choo, and a wide range of other celebrities. Kid was the first Malaysian who made the cut as a member of the Wedding Photojournalist Association (WPJA). In addition, Malaysian Tatler listed him as "One Of The Top 100 People You Must Know In Asia," the media refers to him as one of Malaysia's most sought-after wedding photographers.
Kid Chan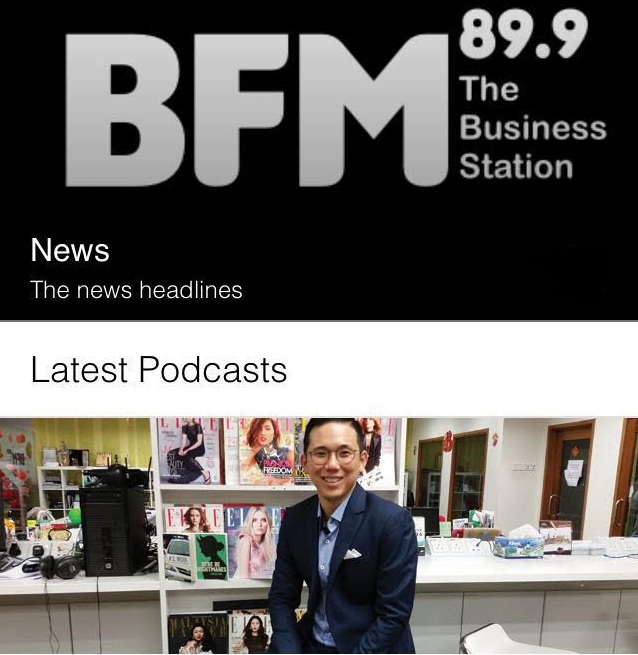 While photography remains a solid passion, Kid aims to inspire the community to be doers instead of dreamers. An ardent speaker for TV and conferences on a broad aspect of topics including entrepreneurship, youth, relationships and mobile photography. Having endured many pitfalls and challenges, he understands the arduous aspects of the industry first-hand.
Today, Kid Chan Studio is one of the nation's most popular photography companies. His team of professional photographers are constantly in demand for corporate photoshoots, wedding photography, food photography, family portraiture, commercial photography and many other niches.
About Kid Chan by Kid Chan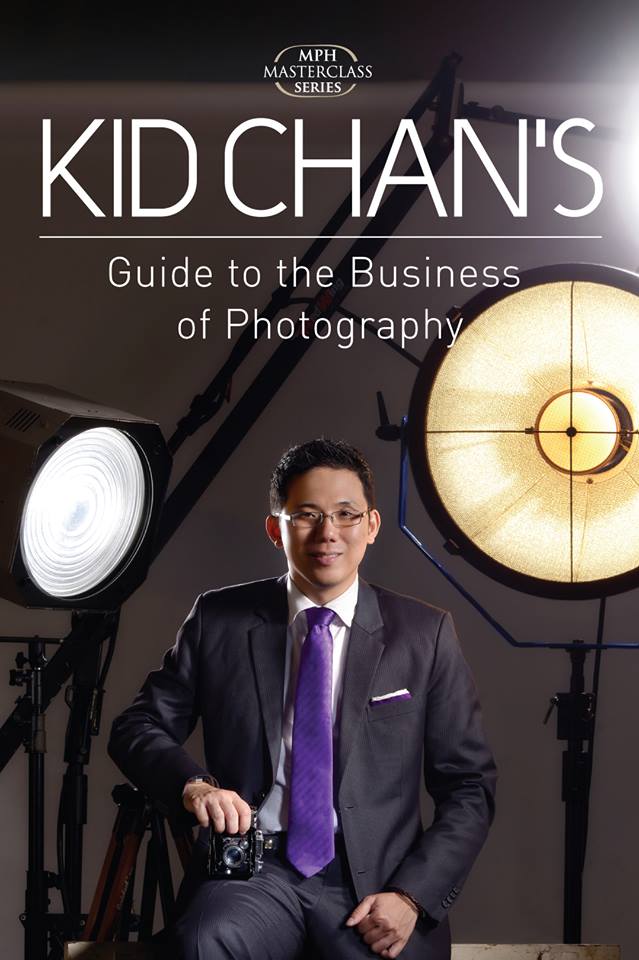 I am Kid Chan, husband, Father of 3, entrepreneur, #1 Best Selling author of MPH Masterclass's Kid Chan's Guide to the Business of Photography and according to wikipedia an international wedding photojournalist, portrait and celebrity photographer from Malaysia. Based in Kuala Lumpur (a city with sunshine all year-round) in Malaysia, some of my Editorial Photography assignment includes Reader's Digest, Harper's Bazaar, Tatler, Evening Standard, New Straits Times, The Star, Prestige, Millionaireasia & many more. I specialises corporate portraiture, wedding for the uber stylish and contemporary lifetsyle family portraits.
Btw, if you are a more audio and visual type of person, I recommend out the following recent interview on RTM2. I think the host got to the point and really manage to get me talking about my philosophy,thought and approach on wedding photography:
Some of my memorable projects includes:
Wedding photography for Dato' Siti Nurhaliza and Dato' Khalid Jiwa, Elaine & Daly and Dr. Nick Boden, Royal Wedding of Her Highness Tunku Miratun Madihaha & Dato' James Greaves.
Corporate Portraits & Headshots for notable high profile personalities including Tan Sri Dr Zeti Akhtar Aziz, Governor of Bank Negara Malaysia; Hollywood Superstar Jackie Chan, business tycoon Tan Sri Dr. Francis Yeoh, Ning Baizura, US Masterchef Whitney Miller and Le Cordon Bleu President and CEO, André Cointreau.
Some of my memorable event photography coverage includes: The Britain Next's Top Model (Cycle 6),the 'Oscars' of sport - Laureus World Sports Awards 2014 & 5th World Islamic Economic Forum
I am also very blessed to able to work with a ultra talented team- TEAMKIDCHAN, who collectively in 2012 been recognized by Conde nast's Bride UK as the only Asian photographic company in their "20 Extremely Talented Destination Wedding Photographers in the World List".
Also if you prefer to read some else talking about me, please kindly proceed to Wikipedia's page on KID CHAN.
Otherwise if you don't mind me continue and indulge me in blowing my own horn, please read on:)
My favorite events being Malay Wedding & Cukur Jambul, Indian (be it Punjabi/sikh, Malayalee, Hindu, Ceylonese or etc ) and Mixed Weddings.I have the priviledge of working with bride and grooms from all continents, including countries like Brunei, Belgium, Canada, Estonia, Finland, Germany, Hong Kong, Indonesia, France, Singapore, Sweden, UK, USA, Vietnam & Zimbabwe. I also have a great passion in sharing and learning photography and hold Photography workshops & Seminar when timing permits.
Being a Husband, Father & Son, I love my Starbucks(tm) Skinny Latte, travelling, cooking and I'm absolutely passionate about Health & Wellness. That is why when we travel, chances are I'll be the one who will head to the wet market to check out the ingredients and pick up the frying pan. So far I've cooked for friends in Langkawi, Lake Como, Singapore, Sydney & Melbourne. It is my dream to further expand that list.
By the way, what special ingredients does your wet market have?
So why do I like to capture moments? Well, for me, it brings back very precious memories. How precious? Well, if you like me, have lost a much-treasured photo, then you too will know that it is Priceless! But, that really is a different story for another day. So, I get a real thrill knowing one day I helped preserved your priceless memories, when, in the future, you might have your grandkids sitting on your lap, with you pointing out to them, "You know this is Grandpa and grandma's wedding not so long ago, and our good friend Uncle Kid photographed them with you in mind!"
Though I have garnered quite a few accolades from the media and press like "The most sought after wedding Photographer in Malaysia" by New Straits Times, Celebrity Photographer by Harper's Bazaar and "100 People You Must know in Asia" by the Malaysia Tatler, I think my biggest achievement is getting my beautiful wife- Shirlyn to marry me. I still wonder how I pulled that one off, but of course only by God's Grace.
In my spare time, I am a speaker because I like to tell stories. That's why I look forward to telling Your story.
In short, I'd like to describe myself as a professional wedding guest to ultra-stylish people, whose sense of timing and artistry in photography is appreciated.
For more information regarding photography services, please contact me via this form, Mobile:+6(012) 6221030 or email me directly: kidchan@gmail.com
Till then, take it easy
|PRESSROOM| |KIDCHAN on Youtube| |KIDCHAN on Twitter| |Add me on Facebook| |KIDCHANSTUDIO|
What the PRESS have to say about KIDCHAN:
"100 People You Must Know in Asia - the ONLY photographer to be listed in the inaugural list by the Asian Regional Tatler
Malaysia's Top 40 under 40 – Le Prestige 2006
Picture Perfect-Capturing a moment and creating a lifetime memory is Kid Chan's forte. "- The Edge Daily
"Celebrity Photographer"- Harper's Bazaar
" The most sought-after wedding photographer in Malaysia " - New Straits Times
"Kid Pakar Fotografi "- Harian Metro
" The Society Photographer "- LIVE FROM STUDIO IN THE CITY, NTV7
Please view the following Selected TV Interviews & appearance:
About Kid Chan by Jade Yoong
"Why pay so much for something that goes into waste overnight, and skimp on something that could preserve that big day for a lifetime?" – Kid in an interview by The Edge in 2006
"The best thing about the business is making friends. It's not about money but about friendship; that's what we treasure most," the most-sought-after photographer in Malaysia says.
And it was responding to a VVIP's request to photograph his daughter's wedding that led Kid to his success. One thing led to another, and recently he photographed the wedding of the country's award-winning songstress Datuk Siti Nurhaliza and Datuk Khalid Jiwa, which Kid described as "simply magical".
Obsessed with Digital Black & White photography, Kid Chan described his style in wedding photography as Fine Art Wedding Photography. He is also often supported by his dedicated Cinematic Wedding Videography team.
Recognized as an expert in Asian and inter-ethnic unions, he has clients from ALL continents, including countries like Brunei, Belgium, Canada, Finland, Germany, Hong Kong, Indonesia, France, Singapore, Sweden, UK, USA and Vietnam.
He has also crafted portraits for Tan Sri Nor Mohamed Yakcop, Malaysian Finance Minister II; Tan Sri Dr Zeti Akhtar Aziz, Governor of Bank Negara Malaysia (Malaysian Central Bank); Cherie Blair, wife of former British Prime Minister Tony Blair; Jackie Chan, Hong Kong celebrity known for his blockbuster 'kung fu' movies; and Pointer Sisters, American Grammy Award-winning R&B group.
And among his corporate clients are Pricewaterhousecoopers, Bank Negara Malaysia (Malaysian Central Bank), Montblanc, NTV7 and the Office of the Chief Justice. Under his leadership, Team KIDCHAN also have extensive commercial photography assignments.
With almost a decade of experience, he is now regular guest on television talk shows and speaker at photography seminars, like Imaging Expo Singapore held by the organiser of the world's top imaging show Koelnmesse, Photo Imaging Exchange.
Despite a hectic schedule, he finds time to relax by reading and blogging at www.kidchan.com/blog. But most often, he prefers to appreciate a good glass of wine with his friends.
"Wine should be enjoyed in a group. The company is just as important as the wine."
He is married to Shirlyn Lim with two lovely daughters and their worships at the St. Andrew's Presbyterian Church, International Church of Kuala Lumpur.
*Kid Chan is proudly listed on Phodir in Celebrities & Entertainment photographers Category.