Honored, humbled and surprised to make Malaysian Business list of 30 successful Under-40 Malaysian, who were all once ordinary young women and men who had a dream and dared to pursue it.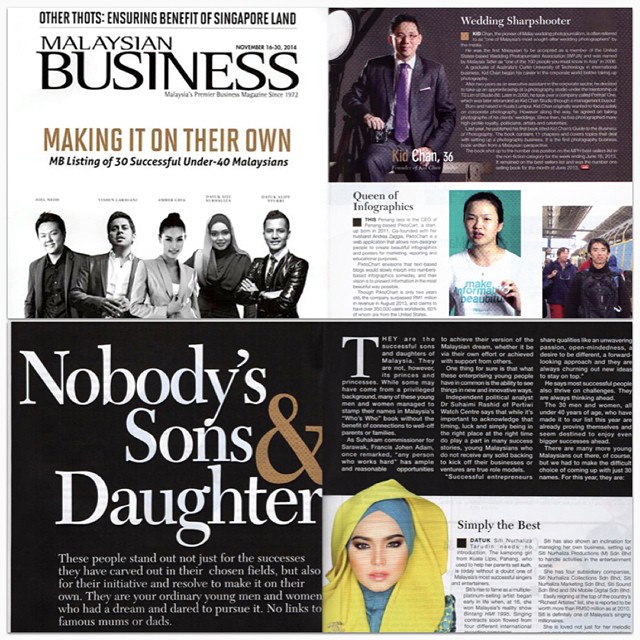 The editorial team highlighted all were without famous mums or dads. Among those who are on the list are Dato' Siti Nurhaliza , Super Model Amber Chia , Bryan Loo of Chatime, Vishen Lakhiani of MindValley and Christoper Tock of Social Grooves
Thank you God for his grace, without it this won't be possible!
I would also like to thank you all for your support,please know that you have made a difference in my life!
I am eternally grateful and now strive to make a difference in others life. So if you think my story will be able to inspire and impact, please contact me to share at you next event.
Till then take care!
Cheers,
Kid