TEAMKIDCHAN is honoured to be the official photographer of UZMA Berhad for their Board of Directors and Key Management & Staff for their 2019 Annual Report.
We had great fun working with UZMA Berhad for the second time round. The Marcom Department actually brainstormed for a location together with KIDCHANSTUDIO for the shoot. We end up hiring a lovely cafe for the purpose. We are so pleased with the result that we classify as lifestyle corporate.
Here are some of the images from the Annual reports.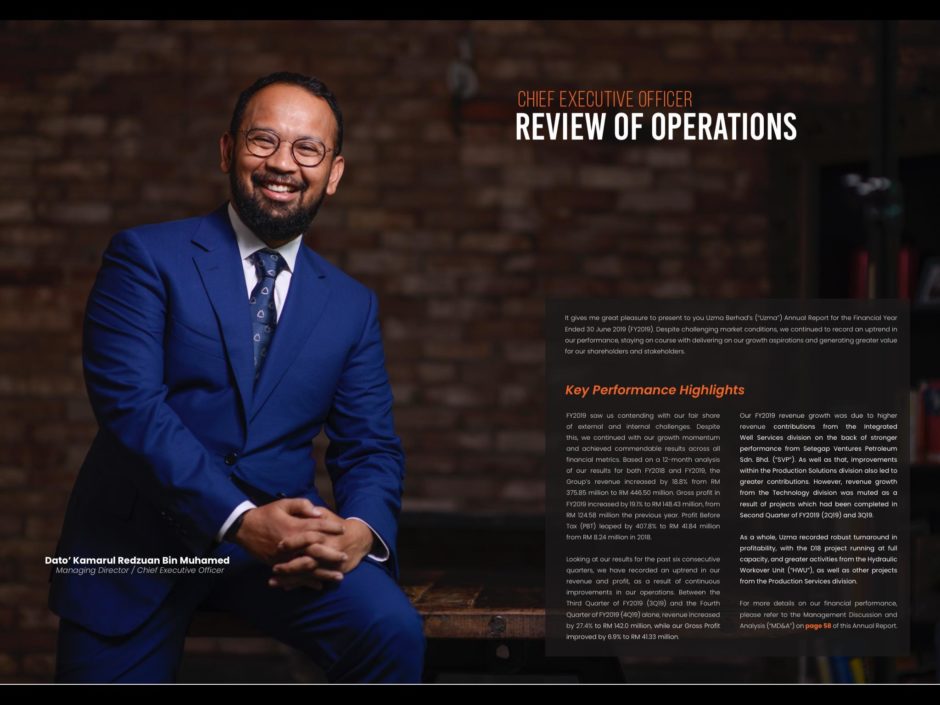 For more queries for corporate photography or board of directors photos, kindly contact us here or Whatsapp Now . Thank you