We are Hiring: Photographer & Digital Artist.
Do you have the right attitude to join a world class team?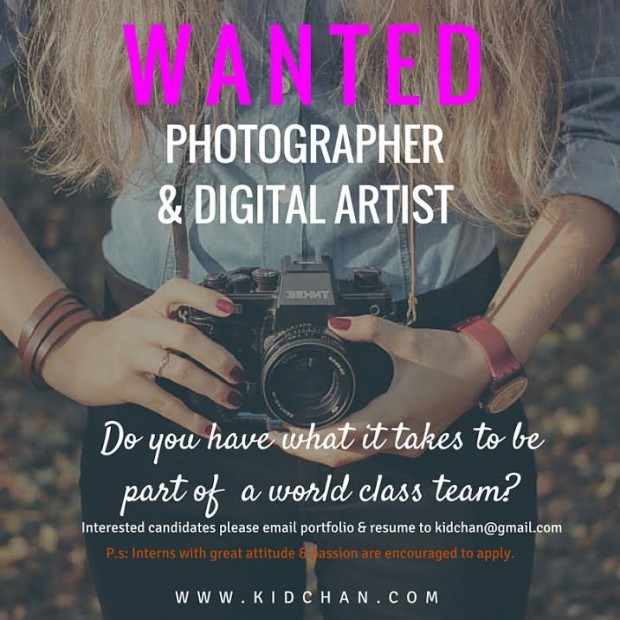 Fresh Grad that are willing to learn are strongly encourage to apply. There is no skills that we cant teach you except having a #positive attitude, mindset and good work ethics. If you have that 3 characteristics, we would like to have a coffee with you and explore possibilities.
Interested candidates please email portfolio & resume to kidchan@gmail.com or Whatsapp 012-2159933.
Please share!
Thank you
P.s: interns with great attitude and passion are encourage to apply.
P.ps: please share with anyone who you think may fit #teamkidchan
Thank you