KIDCHANSTUDIO is honoured to be commissioned by publisher Dato Sri Gavin Tee and Editor In Chief Ms Yvonne Yoong of Property People Places (YES Paper) to shoot the cover page and supporting shots.
The cover story highlighted for 5 upcoming and dynamic next gen developers. They are namely Datin Lea Chan of M101 Group , Mei Tan of Asia Green Group, Benjamin Lee of Kia Ace Developement Sdn Bhd (subsidiary of United Malayan Land Berhad), Kenneth Lee of Tekat Maju Sdn. Bhd. and Jojo Gwen of PDG Developement Sdn Bhd.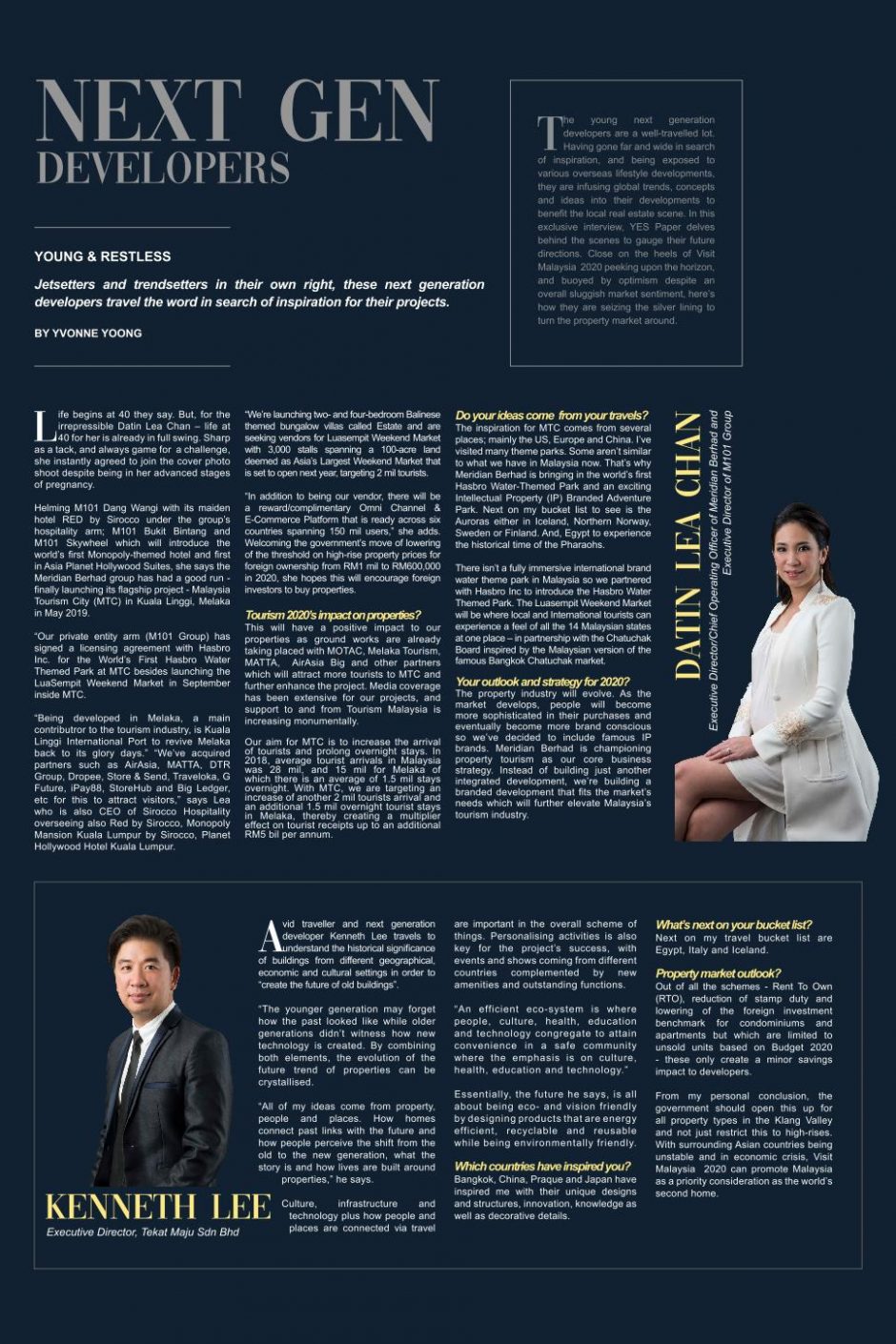 Positioned as Malaysia's premier property and travel paper, YES Paper intends to bridge the gap between the needs of the industry, powers that be and the masses.
You can get your FREE E-copy here: https://lnkd.in/fNCzQ5y
Thank you Property People Places (YES Paper) for the confidence and congratulations on your successful and well attended launch at De.Wan @ The LINC, Kuala Lumpur. on the 12.12.19!
Kindly contact TEAMKIDCHAN for your corporate photography needs.
Cheers,
TEAMKIDCHAN